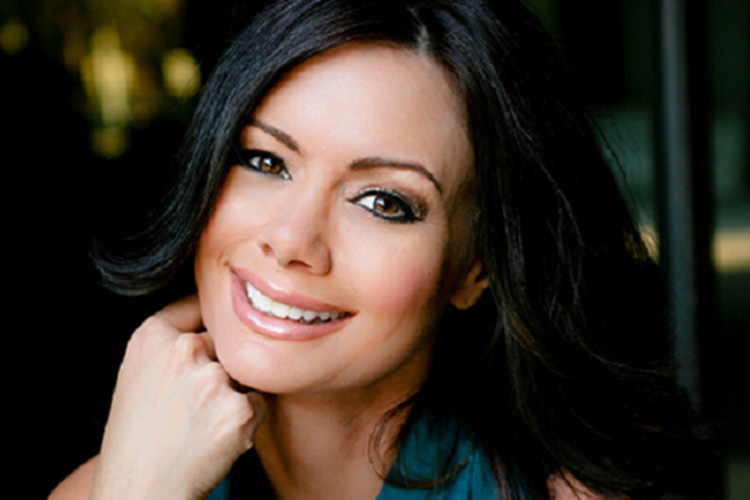 Crissy Moran was seventeen, when she started dating. That was a way-out she found to get rid of her excruciating teen age loneliness. Moran had a religious upbringing. But her parents had separated early leaving her a lonely child devoid of love and 'rebellious.'
While she was in her teens, Moran's father had advised her not to have sex until marriage. Nonetheless, her lonely teenage days spurred her longing for love. She fancied that dating will satiate her thirst for love. She began dating with a guy, and soon she became pregnant from him. But, her teen ager boyfriend, still a college-going guy, did not want to be a Dad. He insisted her to do the abortion.
During the post-abortion days, Moran succumbed to intense depression. She felt empty within – without love and without solace… and in her agonizing loneliness, she used to write letter to her 'unborn' baby. She desperately wanted a job to come out of the depression. Thus she began to surf the modeling websites. Her job applications were responded by emails inviting her to do the nude modeling.
Moran remembers that he first assignment with a photographer what a literal mayhem in the hotel room. However, that marked her entry into the nude modeling industry. Soon she began to be featured in leading magazines like Playboy and Hustler. Greater financial success beckoned her from the world of pornography. And eventually, she established her own online pornography site. She moved to California, and performed in over 50 mainstream porn films.
While her financial graph was sky rocketing, her inner being was stooping into the abyss of desperation and isolation. No boyfriend who came along her way made her really happy. "I was isolated, lonely, and with no friends. I desperately longed if somebody rescued me…" Moran recalls.
One day, she cried out to God: "If you are real, send me a sign. Because everything I know about love is twisted and perverted." And God indeed gave her a sign.
Listen to Moran's own words: ""During my visit, (I went to one of his shoots). While there, one of his friends got a text message … guys there started passing it around laughing. I asked what they were looking at and they told me it was one of their wives posing topless. Out of nowhere I got really angry and I said I would hope that when I'm married that my husband would not be passing around pictures of me topless or nude. Everybody started laughing, but the guy to my left said when I get married I wouldn't show pictures like that to anyone. I was in shock! Later on that day, he and I started talking. He asked me what I did for a living. I said modeling. He asked me what kind and kept prying. Eventually I told him I did pornography. He said he knew already and that my boyfriend had told the guys and then he asked me if I believed in God. I told him yes and he proceeded to preach the Gospel to me. I started crying and he asked me if I wanted to rededicate my life. I said yes. I didn't do any more shoots and stopped accepting any income from pornography."
Moran remembers that the exodus was never easy. She didn't have anything. "My identity was wrapped around me in a fantasy" she says. She thankfully remembers those Christian friends who supported her and encouraged her through emails. Gradually Crissy Moran found the joy of freedom in God.
In 2006, Moran embraced Christianity and leads a devout life. She goes on speaks out on national media projects addressing the harms of pornography, human sex trafficking, and the exploitation of women and children. Moran also works for Treasures, a nonprofit founded in 2003 by a former dancer to help women heal from what she calls "sexual brokenness."